How Safe is Safe Enough? ESC present webinar for IChemE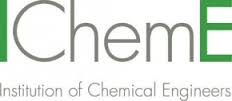 ESCs Ron Bell OBE is presenting a webinar "How safe is safe enough?" for the IChemE on 11th January 2017 at 09:00 GMT.
How Safe is Safe Enough – Webinar Details
The webinar will set out the key elements that form the foundation for determining what is deemed safe in the context of Safety Instrumented System (SIS) in order to judge how safe is 'safe enough'? In particular, the presentation will cover, with particular reference to functional safety, the following:
Risk Reduction Concepts and the role of the Safety Instrumented Function
HSE's delivery guidelines dealing with functional safety
Concept of accepted good practice
ALARP demonstration and Cost Benefit Analysis
The presentation will set out an accepted good practice approach to undertaking an ALARP demonstration which is a fundamental  to meeting the legal requirements concerning acceptable levels of safety.  A simple example of Cost Benefit Analysis will be considered in the context of a specific scenario.
This 60 minute webinar from IChemE's Process Management & Control and Safety & Loss Prevention Special Interest Groups is free of charge and open to all.